"We have reached the halfway mark of our gap year successfully , and we are ready for the next."
In March this year Wouter and Lindelize arrived in Konstanz, Southern Germany for their exchange gap year offered by the M&M department and the international office of Stellenbosch University. "It was an authentic experience for Wouter and I to be international students at a German university. First, we were given an 18 day German Duolingo streak, but it soon became clear to us that the German we were learning from the language learning app was quite different to the German we heard the people speak", says Lindelize.
"During the first semester, we attended Mechanical Engineering courses at the University of Applied Sciences, Konstanz (referred to as HTWG by the locals). The modules were a variety of known and new topics for us. We are pleased to say that our standards at Stellenbosch University prepared us well."
"We met international students from all over the world and could learn about their cultures, languages and foods while we also quietly observed subtle behavoiurs like how "being on-time" could mean something entirely different to another."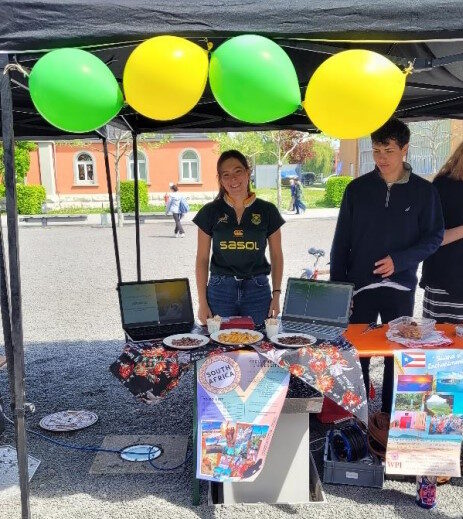 "We represented Stellenbosch University and South Africa at the 'International Day' and I can proudly say that pumpkin fritters (pampoenkoekies), droëwors and biltong were a hit.
We had the privilege to answer all sorts of questions about home! At the international dinner, our 'Bobotie en geelrys met Blatjang' was also amongst the most popular meals."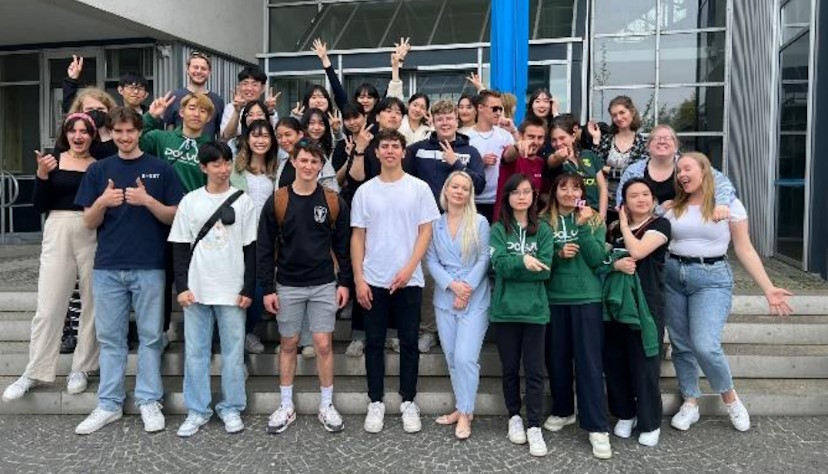 "We made many new friends thus far and love spending time with them next to the lake and river. It is a great convo-starter to say that you come from South Africa –everybody knows 'Kapstadt' and the Kruger National Park with the Big Five."
"We had the honour of being part of the Bodensee Racing Team – this student team builds a racing car and competes at various international competitions.
Though challenging for us, it was a great experience to physically help build a racing car. The experience of working with the team was incomparable. Wouter and I did all the wiring harness connections, and we are pleased to report that we did a good job. Watching our car drive off made the all-nighters we had to pull off, worth our while.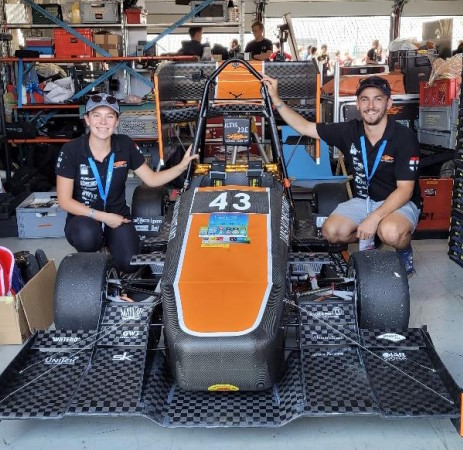 We had the privilege to attend racing events in Hungary and Germany."Lindelize says, "It is now time for our internships. I will be completing my internship at DIALUNOX in Stockach and Wouter will be at HYDAC in Sulzbach